Registration, coffee and networking
Workshop A: Drafting a strategic waste management plan
Having a successful and enforceable waste management plan is not a once done and forget it scenario. As societal expectations change and environmental sustainability grows to be critical, your waste management plan needs to reflect the changing attitudes and standards of a modern community.
This intensive 1-day workshop examines the key areas to consider when reviewing your waste management hierarchy. It will take you through the stepby- step process of collating and drafting the information you need to know to secure your organisation's waste management goals.
Key learnings and takeaways will include:
Outlining the critical areas of concern in the waste management hierarchy when preparing your waste management plan
How to implement a 5R review (refuse, reduce, repurpose, recycle and recycle) to ensure your organisation is a better environmental steward
Answer the question: 'what are the goals of your waste management strategy?' and develop measures and tools to ensure those goals are attainable
Develop a broad understanding of some of the waste management issues that impact your organisation
Gain insights into potentially overlooked areas in your business where reduction measures can be taken to limit your waste production
Facilitator: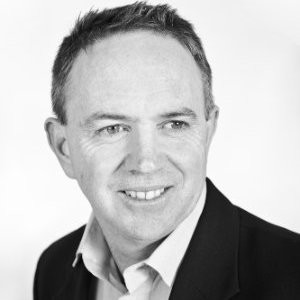 Mike Ritchie
Managing Director
MRA Consulting
Workshop B: How to use big data and AI to transform your waste management programs
From AI-enhanced robotics to the use of satellite sensors and data to alleviate environmental harm and identify risks, the waste management programs of the future are destined to revolutionise and transform the collection, use and storage of waste products.
This intensive 1-day workshop is designed to provide you with the information you need to deliver cutting-edge, forward-thinking plans to prepare for the next wave of waste management evolution.
Key learnings and takeaways will include:
A beginner's guide to AI and big data: Learn how it is used and how it will assist in developing smart waste management strategies in the future
How the waste management industry could use AI and big data to improve resource planning and the efficiency of recycling rates
Gain insights into how AI and big data will push forward the next wave of innovation and competitiveness in waste management
Unlock the most effective strategies to implement IoT solutions to streamline successful initiatives in waste management
How big data can be used to develop low-impact waste management strategies to support environmental, societal and community needs
Facilitator to be announced
Partner with Waste Strategy Summit 2022
If you are interested in providing your services as a workshop facilitator to our knowledge hungry audience, contact Tashi Gazzard on tashig@questevents.com.au to discuss the opportunities available.